ANGLES:
perspectives in design
A location-based + campaign strategy + poster design + digital generator

Keywords
Graphic Design, Data Visualization, Front-end Development
LAUNCH WEBSITE →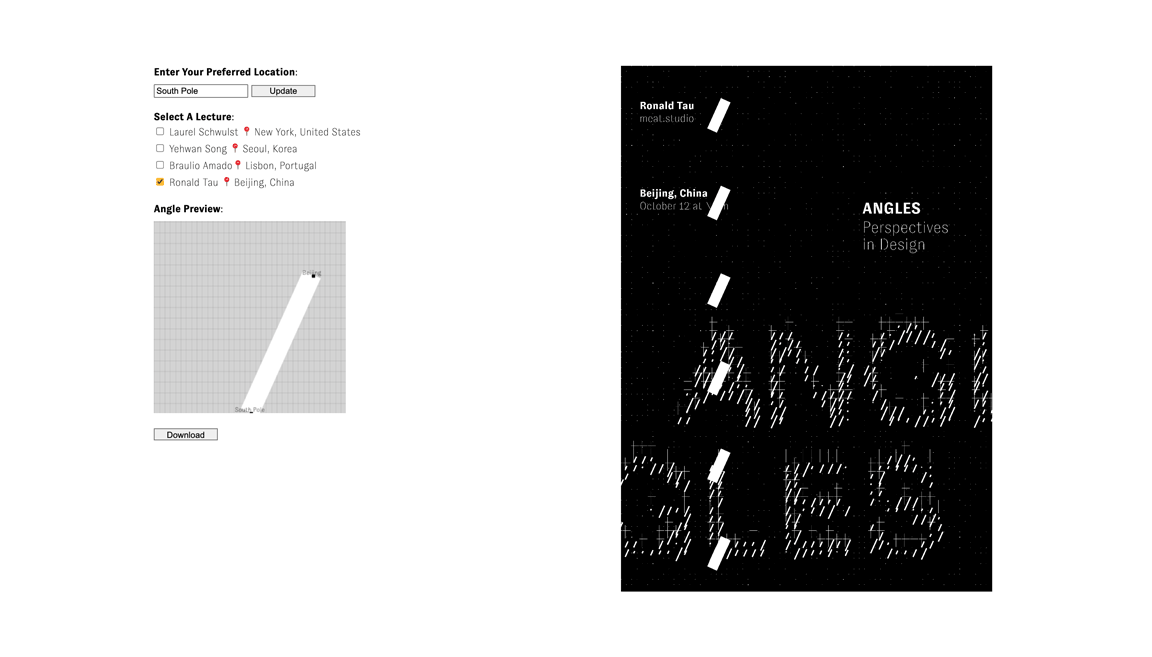 ANGLES: Perspectives in Design is a series lecture inviting four designers from different backgrounds to share their experiences as a way to advocate for the essentiality of diverse backgrounds within the global design discipline.


The campaign
I came up with the concept to create promotional posters for this event that are responsive to locations, in order to echo the idea of celebriting diversity and representing perspectives.
Posters that are responsive to locations.
Data as design
Type as visualization

A generative type is created based on the angle of connecting two locations geographically – one being the cities that the guest speakers are from, and the other being the locations that the series lecture is being promoted.
LAUNCH WEBSITE →
SOURCE CODE →